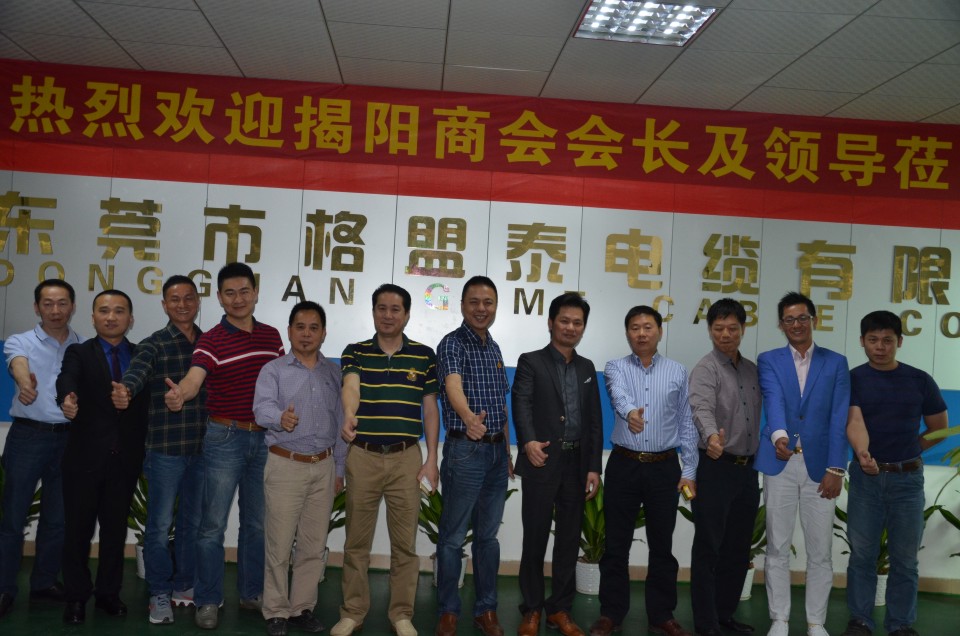 On the afternoon of April 14th, more than ten people including Jieyang Chamber of Commerce Lin Yuxin, Executive Vice Chairman Wu Shaohe, Executive Deputy Secretary-General Zhan Kunhui, Supervisor Lin Huansheng, Director Wu Yipeng, and other leaders of the Chamber of Commerce visited our company. The presence of the leaders of the chamber of commerce indicates that the chamber of commerce cares about and values our company, and it is a strong support and help for our company's work. This will definitely promote the better and faster development of our company's career and open up a new chapter for our company. Cheng played a positive role in promoting.
During the exchange process, Mr. Zhao Wenhe, the general manager of the company, introduced the company's new products and development plans to the leaders, and made a determination to create high-end products, create a new situation for China's high-end home improvement wires, and escorted China's household safe electricity. . President Lin also particularly emphasized that in the process of building a national brand, we must grasp the quality control, and never allow one-meter unqualified products to flow into the market, so that more consumers can enjoy a comfortable life. In this era of group development, it is necessary to rationally integrate resources and make the company stronger and larger.
During this visit, Chairman Jieyang Chamber of Commerce Lin Yuxin and others also carefully observed the production process in the production workshop and learned about the relevant production processes in detail. The general manager of the company Zhao Wenhe introduced the overall situation of the company.
In this environment where the product is the ultimate market competitiveness, the company adheres to the business philosophy of customer-oriented, professional quality, and sincere service, and pays close attention to quality. Strictly follow the instructions of the Chamber of Commerce, unite and cooperate with the Chamber of Commerce, and seek common development! I believe that under the leadership of the Chamber of Commerce, the company will go further and stronger!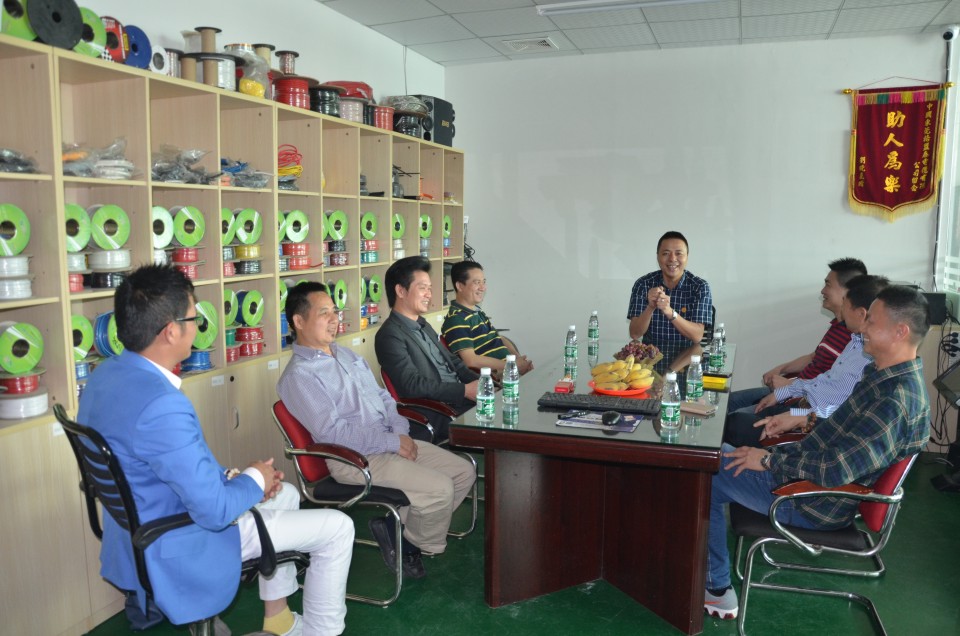 Chairman Jieyang Chamber of Commerce and other leaders held discussions with Mr. Zhao Wenhe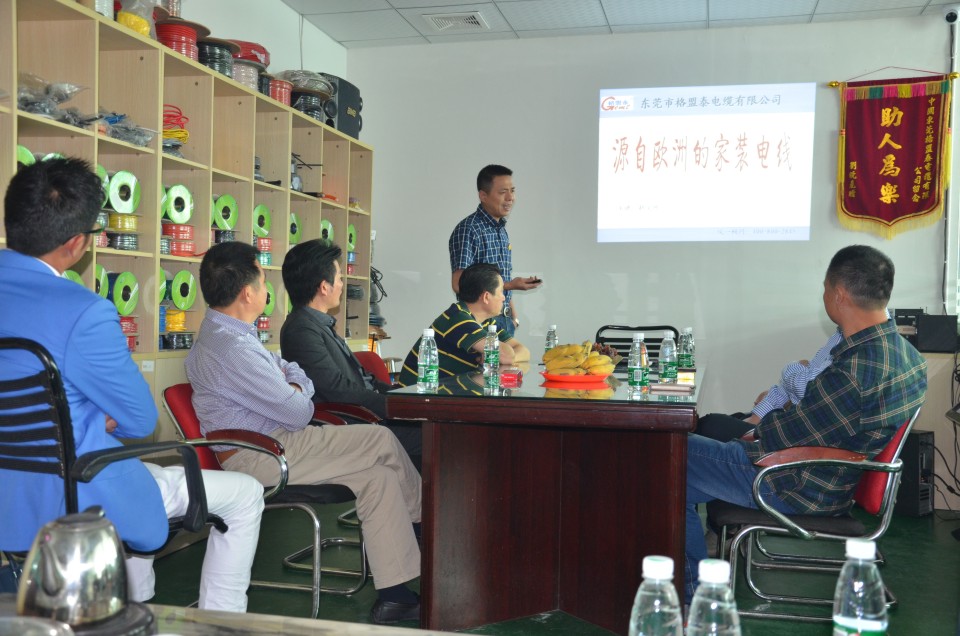 Mr. Zhao Wenhe introduced the company's new product Nenen sheath line to the leaders of the Chamber of Commerce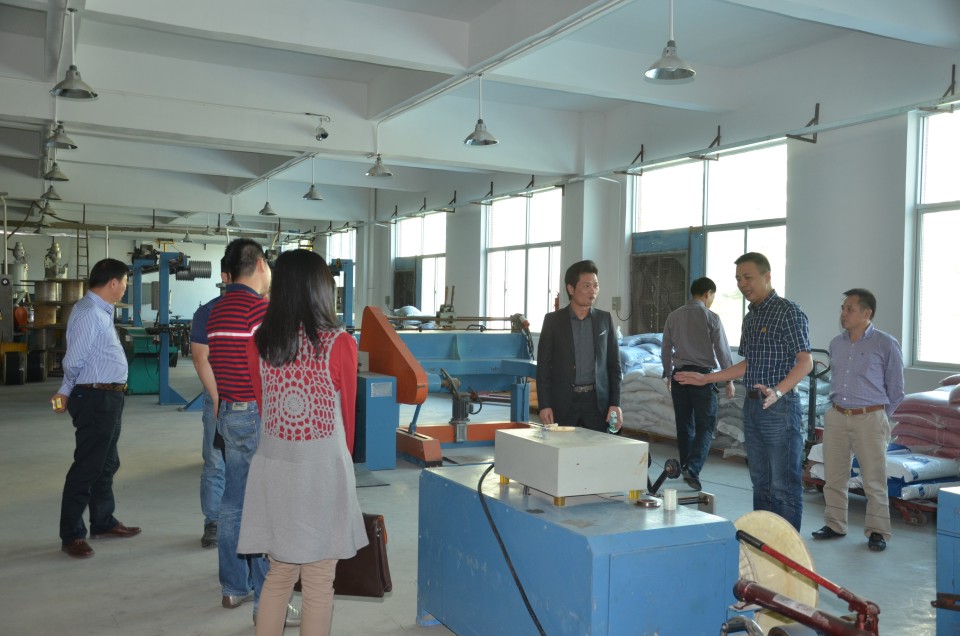 Mr. Zhao Wenhe introduced the production process to the leaders of the Chamber of Commerce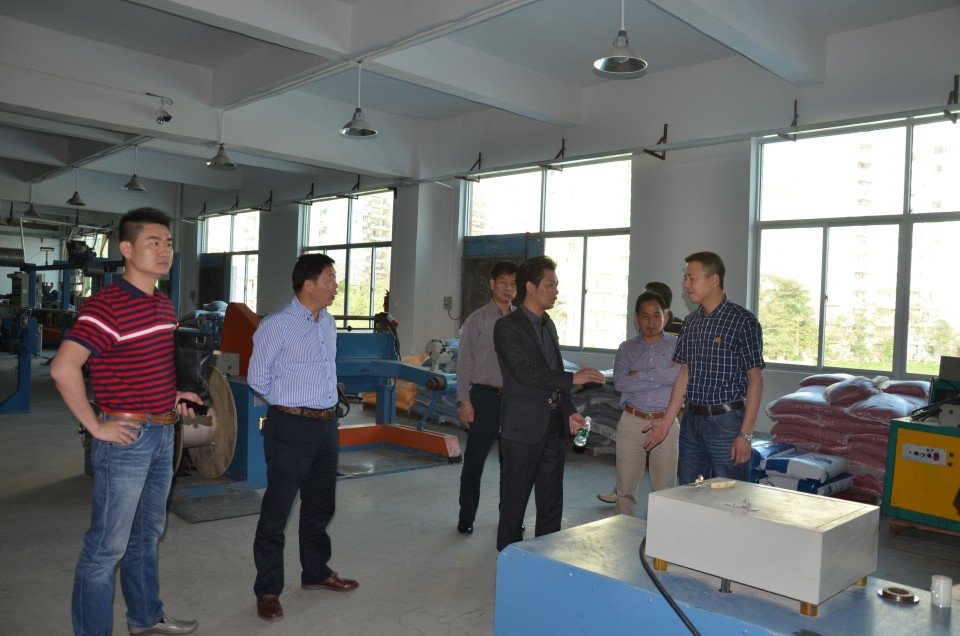 Mr. Zhao Wenhe introduced the production process to the leaders of the Chamber of Commerce